Here are some useful links I have found


MotionX-Gps --- One of the best Apps for your Iphone I have found.

<!- Begin Peak to Peak banner code ->

Peakto Peak Trail and Wilderness Links



<!End Peak to Peak banner code->!end>!->

A guide for hiking in the Portland Oregon area.
Wild Ned's Outdoor Adventures. -A toured hiking outfit in Vancouver!
Vancouver Trails.com - A fresh new site
GPS Navigation: handheld GPS and car GPS units - discounts on GPS systems from Garmin, Magellan, and Navman. GPS software, GPS accessories, Fishfinders and Chartplotters. At GPS-Planet "Lost is Not and Option".
Five books I suggest you purchase to provide more information are; 103 Hikes in Southwestern British Columbia - Mary & David Macaree . Don't Waste Your Time In The BC Coast Mountains - Kathy & Graig
Copeland . Best Hikes and Walks of Southwestern British Columbia - Dawn Hanna . Classic Hikes British Columbia - Anita Cancian .The last one is Be Expert With a Map and Compass by Bjorn Hjellstrom (1/2 a million copies were sold on this book - it is " The " guide to have if you choose to venture off the beaten path.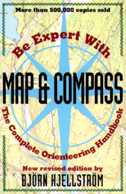 Some cool personal Pages of other local hikers
One man's Solo Hike on The Pacific Crest Trail " Dances with Marmots"

Well done , all of you
More pages about Vancouver & what to do here.
West Coast Women Adventures...offers guided trips,biking and kayaking.
Vancouver Scenes... a very cool flash site, well worth the download time.
Best Vancouver Links...Good selection of links and up to date happenings around town.
Don't feel like hiking ? Try Walk Vancouver.com
Malcom Knapp Research Forest- Maple Ridge's best family hiking
Vancouver's outdoor Recreation -Links for everything outdoors related
Other hikes near Vancouver
B.C.Adventure-Trails , resorts , campground & more
Juan de Fuca Marine Trail - all the info you need for this trip
The West Coast Trail Guide - Listed as one of the world's Great Hikes
Gear... for the junkies

Taiga Works is an outdoor gear & sports clothing company producing leading edge outdoor gear including down jackets, fleece apparel, cycle wear, boots, gaiters, hats, tents, sleeping bags, backpacks and kayaks.
Mighty G.P.S.... good selection of products
OutDoor Review.com - Gear & Trail reviews
Outdoor Canada-trail tips,stories, gear reviews
Outdoor Places.Com - Screensavers , trip reports , pictures , trail tips , gear reviews, great links page
Survival Tips and info.
Secrets of Survival ... Great info on just about any situation .
A great page for outdoor Survival Links
Forest Service Recrecation Maps